Artists and Organizations I've worked with:
"I have heard Paul's performances on many occasions and I would categorize his musicianship and performance ability to rate among the top five (5) percent of all professional musicians throughout the United States and Canada. I have personally engaged Paul to perform on a number of musical engagements and have found him to be thoroughly dependable with a highly satisfactory professional attitude.
I highly recommend Paul Babelay to those seeking a highly skilled, dependable, professional musician."
"Paul Babelay is an exceptional musician. Working with Paul over the past 6 years has inspired me to play at a higher level. Not only is he an excellent drummer, he is an outstanding vibes player and a really great person to work with. Very easy going and professional at the same time. Paul has the ability to discern the most effective ways of achieving the greatest musical results. It's always a joy to collaborate creatively with Paul and hear the outcome. I highly recommend Paul and look forward to working with him in the future."
"I have played with the finest musicians in the country—Navy Band, Wash, DC for 30 years. Now in Asheville, NC… I have totally enjoyed my professional experiences with Paul in theatre situations (in the pit and on stage), working together in the recording studio, performing with amateurs, and watching him relate to students. Great people skills always evident; people love him!
I have often teased about drummers as one-sided players but Paul is absolutely a trained percussionist! He is at ease at the drum set but equally, if not more, talented and gifted as a mallet player. Did I mention great pianist and he has "great ears?"
"…Paul was the drummer and percussionist for the sessions, and I was truly impressed with his musicianship, creativity, positive attitude and experienced professionalism. He quickly helped me solve a few problems with some great ideas and great playing on quite a wide variety of percussion instruments. And he can play some darn speedy xylophone!! Thanks, Paul!"
"Paul Babelay. What can I say…. or rather, what can't I say. Is he one of the most talented musicians I've ever worked with? Yes. Does he excel in all things Percussion? Of course. This should be a known fact by now. But let's focus on the reality here. Paul is someone you NEED to work with. Why? Because he's one of the most genuine, easy-going, professional musicians walking the Earth today. The fact that he's exceptional in music is the icing on the cake. Do yourself a favor and seek him out and hire him. That's the reason I've worked with him over and over again, and will continue to for years to come. "
"Only had the pleasure of working with Paul one night in May of 2014 but I was impressed from the start of the gig. Paul blended in perfectly, complimenting the rest of the rhythm section in a very tasteful manner. His vibe soloing and comping was first rate and his back up percussion playing was what this Latin style band needed to create a great feel. I thoroughly enjoyed that gig and hope to work with Paul more in any musical situation! "
"Paul is hands down the best drummer I've ever had the privilege to play alongside. As a wide-eyed musician just out of college years ago, the things I learned just by being in the same room with him were simply invaluable. Paul brings so much experience into his practice that the entire orchestra simply elevates to another level. On top of that, he is just such a joy to work with. He's set such a high bar when it comes to set players that no drummer I've worked with since has quite lived up to his abilities. Truth be told, they may never."
I'm fortunate to work with some of the best musicians in the world on a regular basis and Paul Babelay certainly fits in that category! I met him several years ago on a new theatre project where he was the drummer and percussionist. He did all of the things I expect seasoned Broadway players to do- play sensitively, lead when needed and follow when asked. There's lots of juggling to do with lots of different instruments to coordinate and he handled those tasks flawlessly. Most importantly, Paul is easy to work with and flexible when a thousand changes come his way and there's no time to write new parts.
And then I heard his vibraphone playing… There are great drummers who can get by on vibes and there are great vibes players who can sort of play drums but to be highly skilled and a great improviser on top of that is VERY rare. I can only name a handful.
I recently had the opportunity to ask Paul to play on recording artist and Broadway star Linda Eder's new Christmas CD. Paul played the perfect solo that is on the opening track! On top of all of this he's what they call 'good people' and I can rely on him as a musician and as a friend- a truly wonderful thing.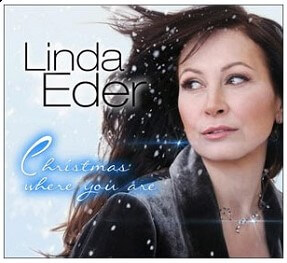 "This is to recommend, most enthusiastically, Virtuoso of Vibes Paul Babelay, who can bring an audience of adults to their feet, shouting for more, as well as hold an auditorium of grade-schoolers spellbound as he dramatically produces mallet #4. In my twenty-four years as an arts council administrator I've rarely met an artist who possesses such outstanding musicianship, energy, flexibility, humility, and just plain likability."
"As musical director at Flat Rock Playhouse, I worked with Paul for over 20 years. He was consistently inventive, technically amazing, and always dependable. He's one of the most musically talented people I've ever met."
"Paul Babelay is one of the most talented guys I know. His sense of timing is off the charts! But what I really love about Paul is that he never overplays or if a song doesn't need anything, he'll tell you. He is a true artist and is one of my favorite people to work with professionally."